Short Description:
Invite a mate and play for coins one-on-one and or play against random players around the world and grow your stash with every card.
Long Description:
High Low Go is an entertaining, addictive fun game. Play online with your partner wherever they are, just by connecting through guest room or via Facebook login and enjoy guess the next card whether it is high or low. Earn coins and points by guessing the right card.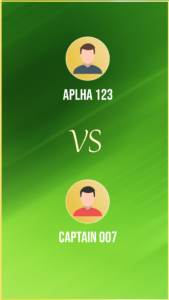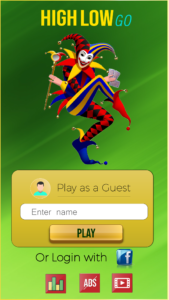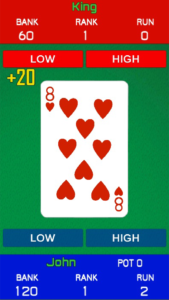 High Low Go card game is different from other card games, try your luck by guessing the right card by just clicking on the button high/low and earn points. Multiplayer online game gives you exciting competition by which you can win/lose or pot out. Points are simply added to your account on guessing the right card and minus the points of the other player, if you and the player both guess the same option the amount will be pot up and on the next turn whoever player win the pot up amount will be transfer to his/her account. A quick and fun card game, it's perfect for those moments when you just want to pass your time and make points easily. By its sheer simplicity and straightforward double-up win, it promises to be entertaining for hours on end. One of the simplest yet most engaging games in the market, with each card dealt both players ante up 10 coins and if your choice is correct and your opponent is not – You Win!
Our Leader Board has big mystery rewards!
Play with your friends
Make coins in High Low Go!
Privacy Policy:
https://docs.google.com/document/d/1EfrXmOfIkjF1V7-pv1nd8TO091LhiDDQx3nQc_Wzo3k/edit?usp=sharing