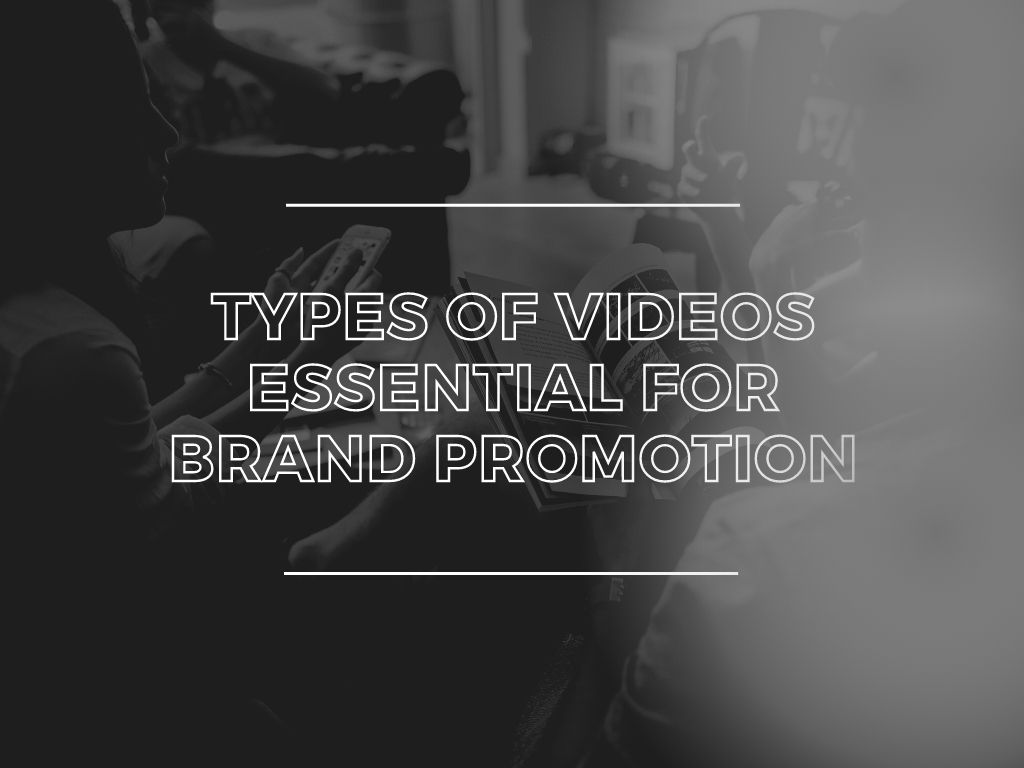 Types of Videos essential for brand promotion
While entering the world of digital marketing, we came across several types of videos. Many people take video itself as a single sole block of visual marketing. But if we move in little depth, there are various defined categories of videos. Let's go through some of the most basic types by assuming that you are new in the world of video marketing. It will help you out in deciding the right category at the right time.
Brand Videos
None of us is unfamiliar with the saying that the "first impression is the last impression". If you are owning a new business, you need to stay very careful about what you are presenting to the world. Brand videos allow your brand to introduce it to the world, to exhibit the motivation behind it, to illustrate its journey, to showcase your products and services, and eventually to let customers build their first impression of your brand.
Explainer Videos
The type of video that YouTube claims to have maximum viewers is explainer videos. As the name suggests, it is going to be informational and based on how-to's facts. While going for this type of video, make sure that the content approaches the customer indirectly. You need to embed your product or service inside that how-to video so the buyer will eventually be got to know about the goodness of it. The main purpose should be hidden and attacks the customer inwardly.
Testimonials
Gaining trust for any new business is a really hard matter. A testimonial is the one way to tackle it smartly. You need to stay genuine in this, it should never feel like you are giving your customers a script and they are just reading it for the sake of payment. Instead, testimonials are all about real people and real people.
Event Videos
Another smart tool for building trust is event videos. It allows users to have a brief look at what's going on, who is involved, how reliable the company is, and the level of authenticity. Such kinds of videos have a great impact, especially on social media platforms. One can use Instagram, Snapchat story feature to display short event videos.
Company Culture Videos
Not only smart but an impressive way of appealing to customers is company culture videos. Good products are the demand but a good environment is the plus point. Customers are not just interested in the quality of products, but if the environment in which their product is being manufactured is displayed, it will enhance their reliability. Company culture videos vary from your office tour to the manufacturing of some product, from the short interview of the employee to visual explanation of their working routine.
We hope you understand the basic but most effective types of videos that are highly encouraged by the customers. It is good to publish videos weekly or at least monthly. It will not only increase your credibility but also increase your marketing statics. Are you ready to start your journey in video marketing? If yes, you can contact us for further information, discussion, and consultation.