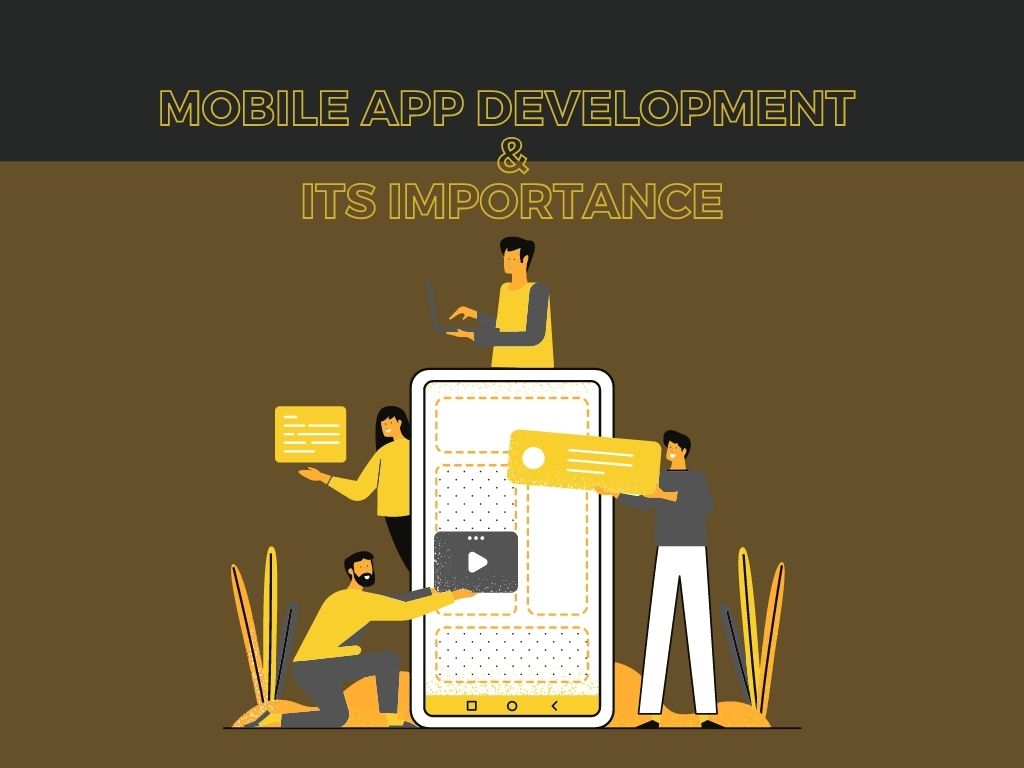 MOBILE APP DEVELOPMENT & ITS IMPORTANCE
In the initial days, Mobile apps were considered as a means of getting engaged or getting communicated. But with the evolving technology, its place in the market has shifted remarkably. At present, it becomes a major part of marketing and retailing. Another reason behind this grand shift is the increase in the use of smartphones by people. It is quite noticeable that the majority of us spend our free time while scrolling and moving across various apps, either they are social or information or whatsoever. All these factors add up and make Mobile app development worth having in your business.

Besides vast reach, Mobile App development gives you multiple edges that will eventually cause your business to get more explored and more trusted. What are some of the basic plus points that one can gain by having a Mobile app?
Let's have a look!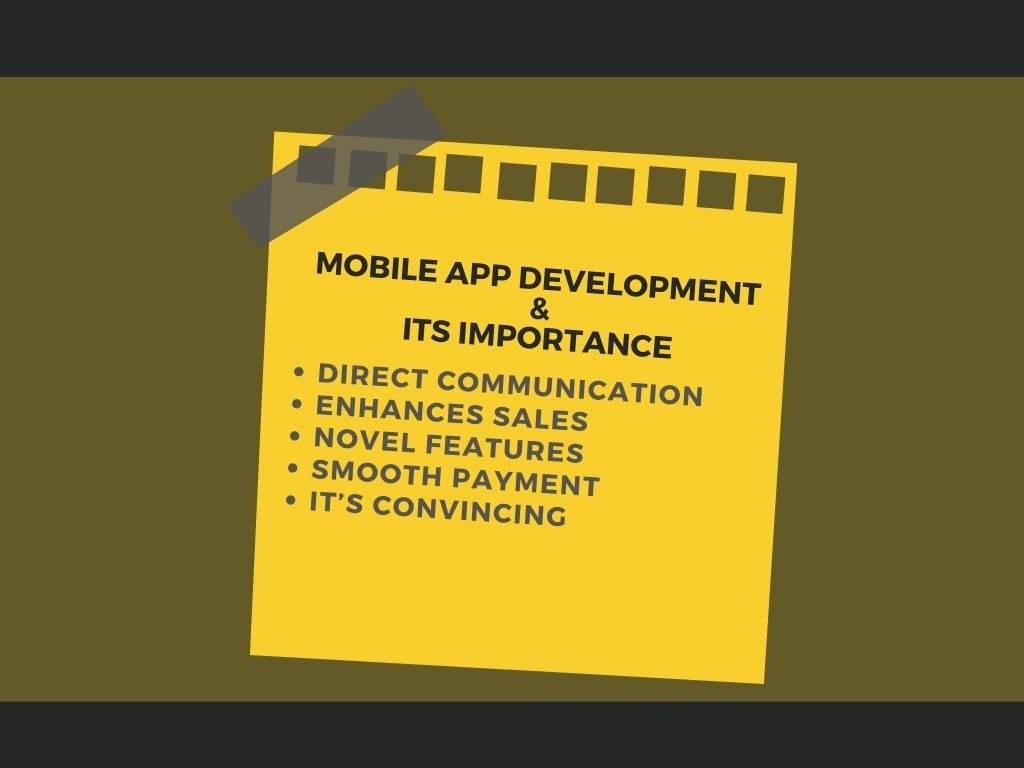 Direct Communication
Mobile apps allow the owner to establish direct contact with the clients. The easy and direct communication makes it easier for the customers to trust your brand or business easily.
Moreover, the sales, discounts, and promos can easily be displayed and shared. It will eventually enhance the retailing. Your app should be user-friendly so the customers can contact you from anywhere anytime.
Enhances Sales
The Mobile app allows you to notify users directly. It allows them to have a full-time update as they don't need to sign in again and again. Once they get connected, they will get all the notifications and updates themselves.
Novel Features
Novelty attraction is common yet so falsifiable. Bringing new features can either make people your customers or make customers just a guest. Make sure that the team you are going to hire for developing the app is capable of implementing your ideas. Not just implementing, implementing them the way you want. Because in the long run, it can create trouble.
Smooth Payment
Purchasing via mobile phone has become so common and convenient. The integrated payment methods bring convenience to the customers. They are not just secure and genuine by their side but also by your side. Debit and credit card transactions are the most secure way to make transactions.
It's Convincing
If you look around, every business, either a small idea or a large business has its mobile app. It is important to move with the world if you want to flourish. It is not just the need for a time but it is highly convincing.
Even if these four factors are enough to make you realize the importance of Mobile App development. Rapidev games all warmly welcome to contact us and make your experience actually great!