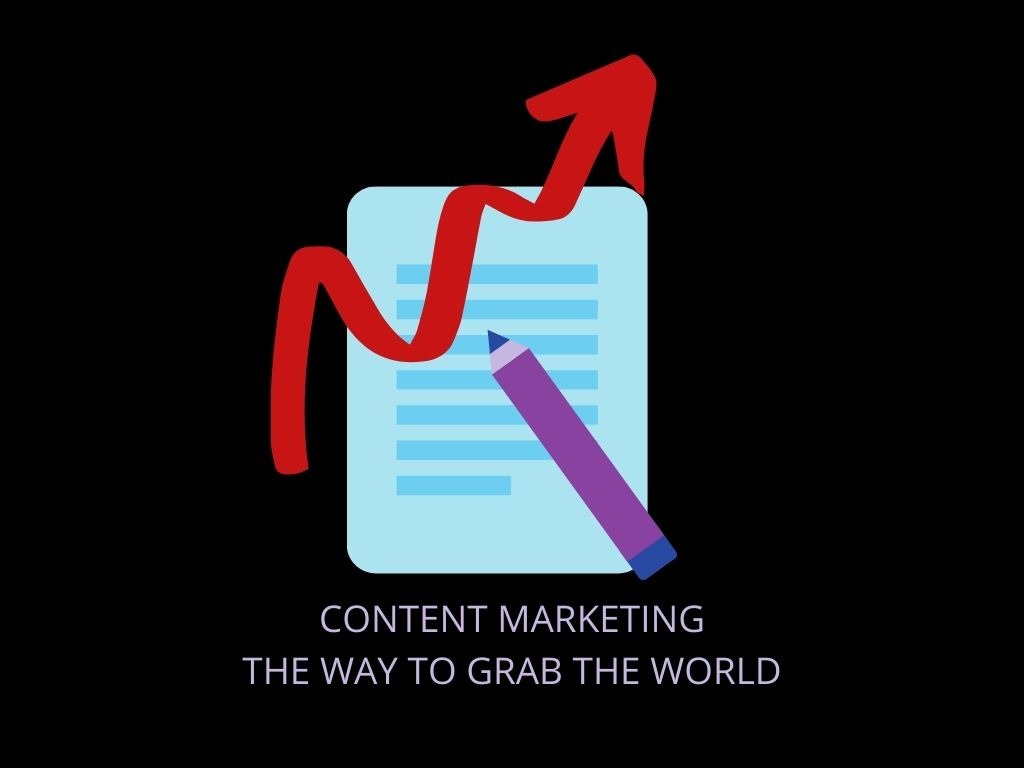 Content marketing-The way to grab the world
Content marketing is the thing that can make your customers contented!
With more and more digital marketing trends, the need for inspiring and good content is the need of time. Content marketing is the seed that if sown properly will turn into a long-lasting tree full of beneficial fruits and vast shadows.
Above all, the outcomes of content marketing are more than our imagination. Let's have a brief look at the edges that soften the future of your brand.
Once you start generating the content, the customers start having different opinions based on the content you provide them. If you are new, it is an impressive way to engage customers. You can start by sharing your motivation, your experiences in implementing your idea, and the informative content relevant to your domain that might include infographics and much more. The more concise your content is, the more it will attract customers.
Appealing content will help the users to have trust in you. It's much like discussing your business, giving your services, knowing customer's opinions, and bring changes accordingly. In short, it's like having a textual meeting,. At first, you start talking about yourself, your business and then take opinions from the customers.
Smaller businesses in their early years need to make every move by keeping the priorities of consumers their preferences. Content marketing will help you to know their views and opinions and then you can bring the changes accordingly.
Most people gain trust in new brands by exploring them on social platforms. If you are providing them solid content, the time required for building their trust becomes shorter. This era revolves around the digital world. From education to a job, from buying to selling, everything is converted and we need to move with the world to gain maximum outputs. For having maximum reach, don't forget to get connected with people on social platforms. Most of the time, new brands get recognition from such a plan of action.
The kind of content provided is another important factor that can incline the customers. If you own clothing business, your website should not just a typical e-commerce website instead try to add relevant content as well . From relevant blogs to relevant infographics and guides, make it user-friendly and informative. It's important to realize that another thing that can make a difference is how the content is presented and displayed. Categorize all the domains precisely and add relevant enough content. By content means every type of content. From descriptive blogs to marketing blogs, from purchases to the newsletters, everything can be catered in this category.
Make sure that your content doesn't bring the feel of being convinced or persuaded. If you stick to your branding solely, it will bring monotonous and prolly your customers have to leave your website.
Last but not the least, content marketing will eventually pave the path for your journey in google rankings. Yes! To achieve SEO progress, content can play a great part. Although, it can be ta time taking and gradual process but making your content delivering strong and stronger, it can be done.
If you have any idea, if you have wanted to implement it, if you want to expand your thoughts practically, you are always welcome by Rapidev Games. Feel free to contact us, join us and make it done.
Looking forward to your suggestions.